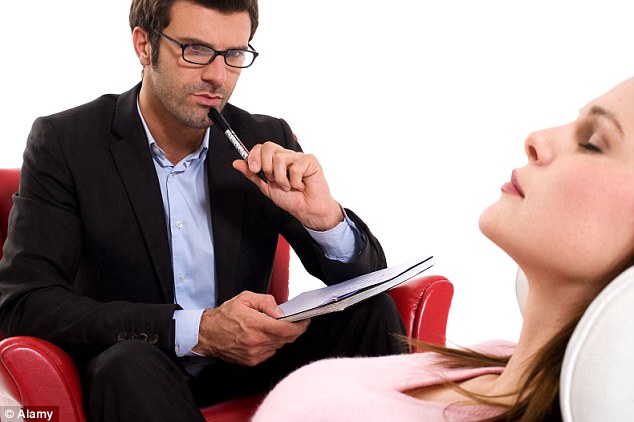 One of the most prominent and popular ways of dealing with depression is undergoing therapy with a psychiatrist or psychologist. Should you take that path? Let's first give a brief rundown on the options that are out there:
Freudian Psychodynamic Therapy
Form: Seeking to uncover the source of your depression by exploring your emotions and experiences.
Effectiveness: 30% to 40% of individuals who undergo psychodynamic therapy will see a reduction in depressive symptoms.
Possible Pros: Research suggests results may be longer lasting than other forms of therapy.
Possible Cons: Seeing results can take a longer time commitment than other forms of therapy — several months to a year or more.
Cognitive Behavioral Therapy (CBT)
Form: Identifying and transforming faulty cognitive patterns that may be leading to depression.
Effectiveness: 30% to 40% of patients will see a reduction in depressive symptoms by the end of a 12-week treatment cycle. Individuals who combine CBT with medication see a higher remission rate and have less chance of relapse.
Possible Pros: More practical and shorter in duration; CBT doesn't focus on analyzing past emotions or past experiences, and lasts for 4-12 weeks.
Possible Cons: Research shows that preventing relapse after an initial CBT treatment cycle may require periodic follow-ups to "tune-up" your thinking skills.
Mindfulness-Based Cognitive Therapy.
Form: Teaches mindfulness meditation and how to step back from negative thoughts in order to neutrally observe them.
Effectiveness: Just as effective as CBT, but less effective in individuals who have had only one or two major depressive episodes.
Possible Pros: Cultivates practices and a mindset that may be just as beneficial during non-depressed periods. Can be effective for severe cases.
Possible Cons: n/a
Conclusion
As you can see, each type of therapy is about equally effective, and research suggests that the type you choose to use doesn't ultimately really matter — just talking to a helping and understanding person on a regular basis is what does the trick. Which type of therapy you decide to do will end up being a matter of preference.
If you do decide to begin therapy, do some homework first. See if you can set up an initial appointment to ask some questions. Inquire about the therapist's background and training, as well as their experience specifically treating depressed patients. Ask about their approach — CBT? Psychodynamic? — as well as their philosophy on medication. You'll also want to know if they take insurance. Many therapists don't (like me), and that could make treatment unaffordable for you. If that's the case, ask about setting up a payment plan. For lower cost options, look into community health centers or psychologist training clinics at local colleges. If you're a student yourself, schools often offer free counseling.
NOTE: I offer very affordable payment plans for those suffering from depression. Contact me to ask for more information.
Your primary goal during this initial visit is to see if the doctor seems trustworthy, and just as importantly, if you feel comfortable talking to them. That fact alone can go a long way in your success with therapy.
So, how/when do you know if therapy is the right choice for you? There are no clear-cut answers, but there are a few things to consider. Therapy may help you dig into the fundamental origin of your depression and is free of negative neurological/biological effects. But it will cost you time and money. Antidepressants, on the other hand, are very convenient, but may have deleterious effects on your body and mind, and work by treating depression's symptoms rather than addressing its potentially deeper roots. Antidepressants also take time in working out which antidepressant is right for you, and that can also be an expensive exercise.
So weigh both sides of the coin.
My advice both as a Psychologist, & one who has fought depression, would be to try the suggestions in this article first, and if you don't find success with them, then take the action to seek professional help.
NOTE: If you EVER think suicidal thoughts,  you need to call for help IMMEDIATELY. Call emergency services in your country, or a depression HOTLINE, who has trained professionals ready to help you for free.
---

Do you need help with your depression?
I treat depression via Skype or Phone counseling. CONTACT ME about how affordable it is to start counseling for depression. We will work on your condition, on a weekly basis, where you don't even have to leave the comfort and safety of your own home. I am looking forward to talk to you.