How can you cope with an anger partner?
Important relationship advice during affair recovery.
Stay calm – Don't get into a screaming match. If your partner gets 'overheated,' explain that you will be willing to talk with him/her. But, right now, tempers are too high for things to settle. Promise to discuss the issue at a later time when you are both in a calmer state. Pick a specific time to 'check in' with each other. Say something like "How about talking tonight when we are both in a calmer space?" or "…when you feel you are ready to talk about it." I call this withdrawing with reassurance.
Be sure to follow up on your promise. If the other person is still upset when you check in, set up another time to check in. If this keeps happening, then it is clear that you need a third party to help you communicate properly again.
Don't argue with your partner about his/her feelings.
Listen to what the other person has to say.
Establish what you can legitimately agree with.
Don't try to justify your action.
Listen. People feel better if they get things off of their chest and feel that someone is listening and acknowledging their feelings.
Really listen to what is making your partner angry and try to identify anger themes.
Don't patronize your partner.
If the anger is repeated, try to be patient and stay calm. If this behavior constantly repeats itself, then it's time for a counselor to step in. Family and friends are very important for support, but using them as a referee can have disastrous results. Because handling intense anger in these circumstances can be difficult, you may need to rely on the knowledge and objectivity of an experienced professional.
The way in which two people handle anger and conflict significantly impacts their relationship. Often, they do not know how to successfully argue, or even disagree, and the end result is disastrous.
I hope that the above information has increased your understanding of anger and has given you some tools to start examining your own and your partner's anger themes.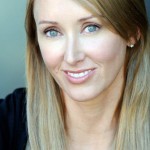 DBA, MBA, BBSc, MPsych (Clin)

Make an appointment | sav@savannahellis.net | 
Licensed Online Therapy and Counseling