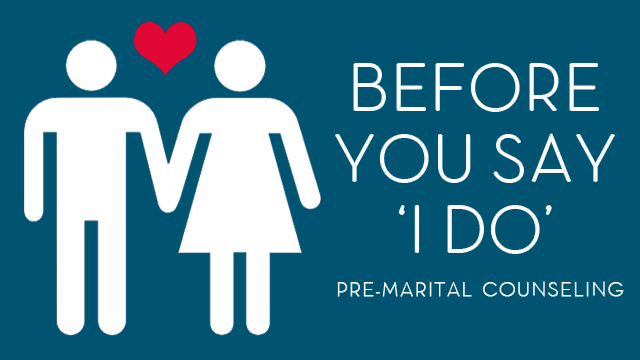 Congratulations! You're getting married.
These are exciting times, with so much to think about and plan.
At this time, you may not want to think about "what ifs" and negativity. You feel really secure and positive that your marriage will last the test of time.
Premarital Couple Counseling
In Premarital Counseling, I like to look at all 22 specific areas of your relationship as an insurance plan. The Prepare Enrich Relationship Assessment tool is used, and produces a detailed report on your relationship. The report forms the basis of our 6 Online (Skype or Google Hangout) Counseling sessions.
Our sessions together are all positive and strength based. You will learn so many things about yourself and your relationship, such as:
How compatible are your personality types now and over time
How your childhood effects closeness with each other
What habits will each of you need to consider of the other
See how flexible to growth and change you will be
What stresses each other the most
Slower is Faster
Assessing your relationship is essential. We are living in the year 2015  and  relationships can become a victim to the fast paced life-style that we enjoy. We cannot afford to have a relaxed attitude when it comes to setting up our life long relationship.
Let me also share with you a secret that all married people already know. Marriage does not solve relationship problems. In fact, if you do not talk about the areas I have listed below before you get married, you will be talking about these areas after you get married.
After the course, you will receive a detailed report on  the status of your relationship. We focus on your areas of strength, and a few areas in which need some focus.
You will also both receive a  Certificate Of Completion.
In the pre-marital relationship assessment, I will walk you through the most challenging questions that need to be answered, before you get married.
By the end of our time together, you will have had successfully covered these following key areas:
We share feelings and understand each other.
We are able to discuss and resolve differences.
We appreciate each other's personality and habits.
We agree on budget and financial matters.
We have a good balance of activities together and apart.
We are comfortable discussing sexual issues and affection.
We feel good about our relationships with relatives and friends.
We agree on how to share decision-making and responsibilities.
We agree on issues related to having and raising children.
We hold similar religious values and beliefs.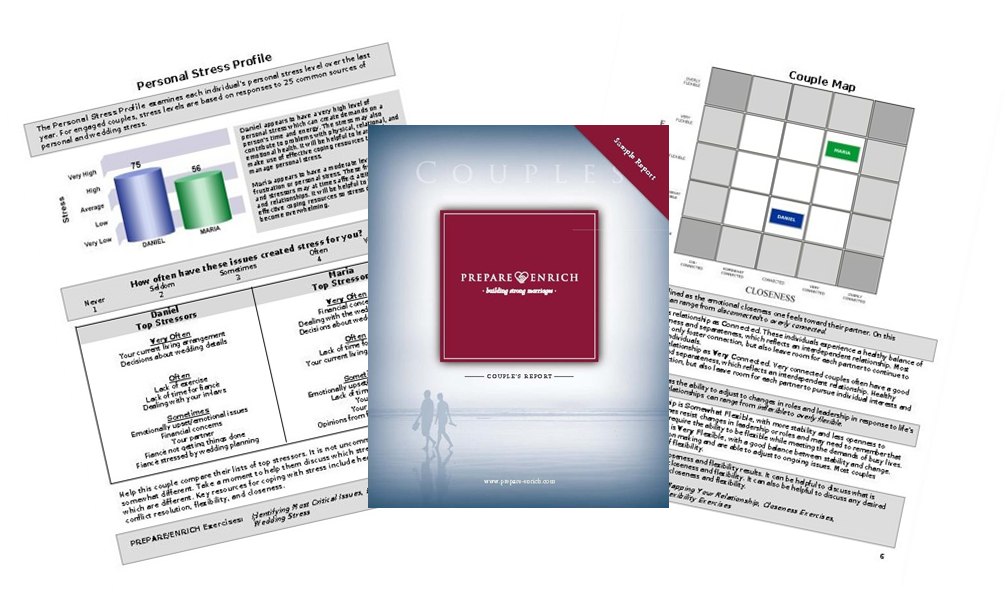 "The Prepare Enrich Assessment is a great gift to our daughter and our new son-in-law, to ensure relationship longevity and to minimize relationship confusion & stress. It really is an investment in their relationship."

– Dr. Peter Wilson & Pat Wilson.
 Gift Idea
It is easy to skip out on premartial counseling, as there are so many costs at this time. I would suggest you ask family to purchase this Gift Certificate below.
This Gift Certificate (Valued at $495) covers 100% of your premartial counseling costs, plus provides access to the back end resources, and free access to our popular Movie Therapy Couples Course.
The Pre-Marital Assessment Package includes:
GIFT: A copy of our relationship growth & development book "Reboot Your Relationship." (Value $20)
Prepare Enrich Relationship Assessment for each individual (Value $35)
Review of couple report
4 Couple Feedback Sessions – Via Skype or Phone (Valued $190 per session)
30 Page Couple Workbook
Certificate of Completion
Access to the Movie Therapy Couple Course (Value $97)
***NEW*** Access to our Prepare Enrich Resource Area, with access to new content, exercises, and videos, plus advice from counselors and ministers on keeping your relationship ALIVE and FRESH.
Begin Today
Paypal is used as our trusted merchant provider. Order any of these 3 options
Complete package as above (Package Value is $1,109), $495
Complete the assessment online, then 1 full couple session, $195
Complete the assessment online, and I will email you the results and provide you with written feedback and a couple workbook. $95